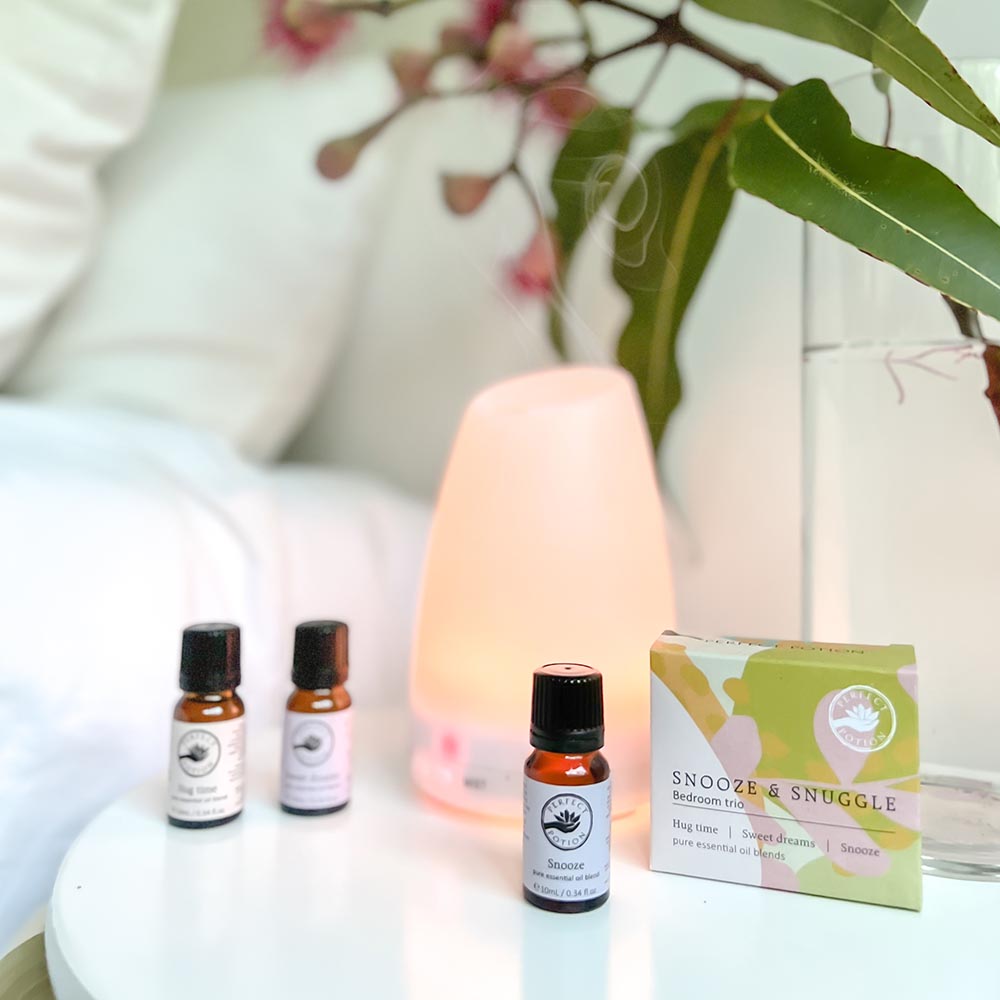 Snooze and Snuggle Dream Diffuser Gift Set
In stock & ready to ship
Tuck yourself in for a good night's rest with the Snooze & Snuggle bedroom trio. Diffuse this soothing aromatic symphony in the Aroma Dream diffuser for a deep restful sleep.

Aroma Dream Diffuser + Snooze & Snuggle bedroom trio

Palm Oil Free
100% Vegan
Snooze & Snuggle bedroom trio includes:

• Snooze
Create a sleep cocoon and fall into a deep and restful sleep with the soothing scent of Snooze. Calming, tension-reducing lavender in perfect synergy with comforting sweet orange promotes tranquility and relaxation. Petitgrain has a stabilising effect on the nervous system and vetiver alleviates mental and emotional exhaustion to help you find deep rest.

• Sweet Dreams
Induce feelings of stillness and calm with this relaxing blend as it slows the mind and allows the brain to 'switch off' before drifting off into a restful, deep sleep. Enjoy the ease of falling asleep with the calming aromas of lavender, chamomile, clary sage, sweet orange and petitgrain pure essential oils, and wake feeling rested and revitalised.

• Hug Time
Wrap yourself in happiness and love with the comforting aromas of lavender, sweet orange, palmarosa, geranium, patchouli, ginger, ylang ylang and rose absolute.
Free Australian Shipping
We provide free shipping on all Australian orders over $50
$10 flat-rate shipping for orders under $50
$15 express shipping available on *most orders
International Shipping
Additional charges may apply for shipping this product outside Australia.