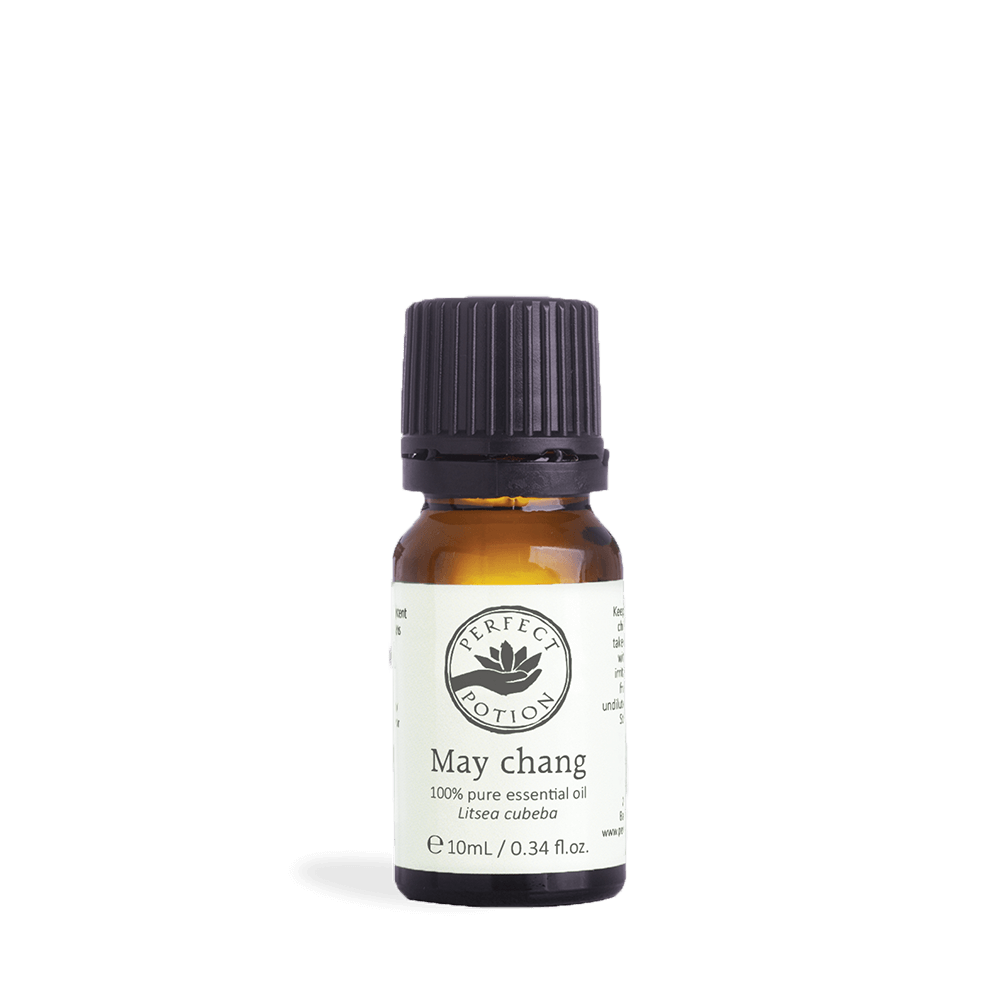 May Chang Pure Essential Oil
In stock & ready to ship
The vibrant scent of may chang enlivens the senses. It is revitalising and motivating.
100% Vegan
Palm Oil Free
Cruelty Free
Australian Made
Recyclable Packaging
Sustainably Sourced
Botanical name: Litsea cubeba
Country of Origin: China
Method of Extraction: Steam Distillation
Aroma Profile: A pale-yellow mobile oil with an intensely lemon-like, fresh, and sweet aroma with sweet-fruity dry out.
Uses: May Chang can be used to alleviate stress and anxiety. It promotes alertness and optimism.
Subtle: The scent of May Chang promotes the opportunity for emotional transformation and helps to eliminate pessimism, negative thinking, and loss of vision.
Chakra: solar plexus and heart chakra
Skin care: Not commonly used in skincare.

Cautions: Non-toxic, non-irritant, and non-sensitising. However essential oils high in aldehydes may cause sensitisation reactions if used undiluted.

The typical chemical composition of may chang oil is a-pinene (0.87%), b-pinene (0.39%), myrcene (3.04%), limonene (8.38%), neral  (33.80%), geranial (40.61%), nerol (1.09%), geraniol (1.58%), linalool (1.7%), linalyl acetate (1.65%), caryophyllene (0.51%).
Add 5-7 drops to your Perfect Potion diffuser, or add 5 drops to every 10ml of pure vegetable oil to use as a massage oil.
Free Australian Shipping
We provide free shipping on all Australian orders over $50
$10 flat-rate shipping for orders under $50
$15 express shipping available on *most orders
International Shipping
We calculate live rates for International shipping at the checkout, to give you the best price for your order.
Full details of International Shipping
*due to freight restrictions, not all products can travel by air, and therefore cannot be sent via an express service. We will notify you at the checkout if we offer an express service for your order.