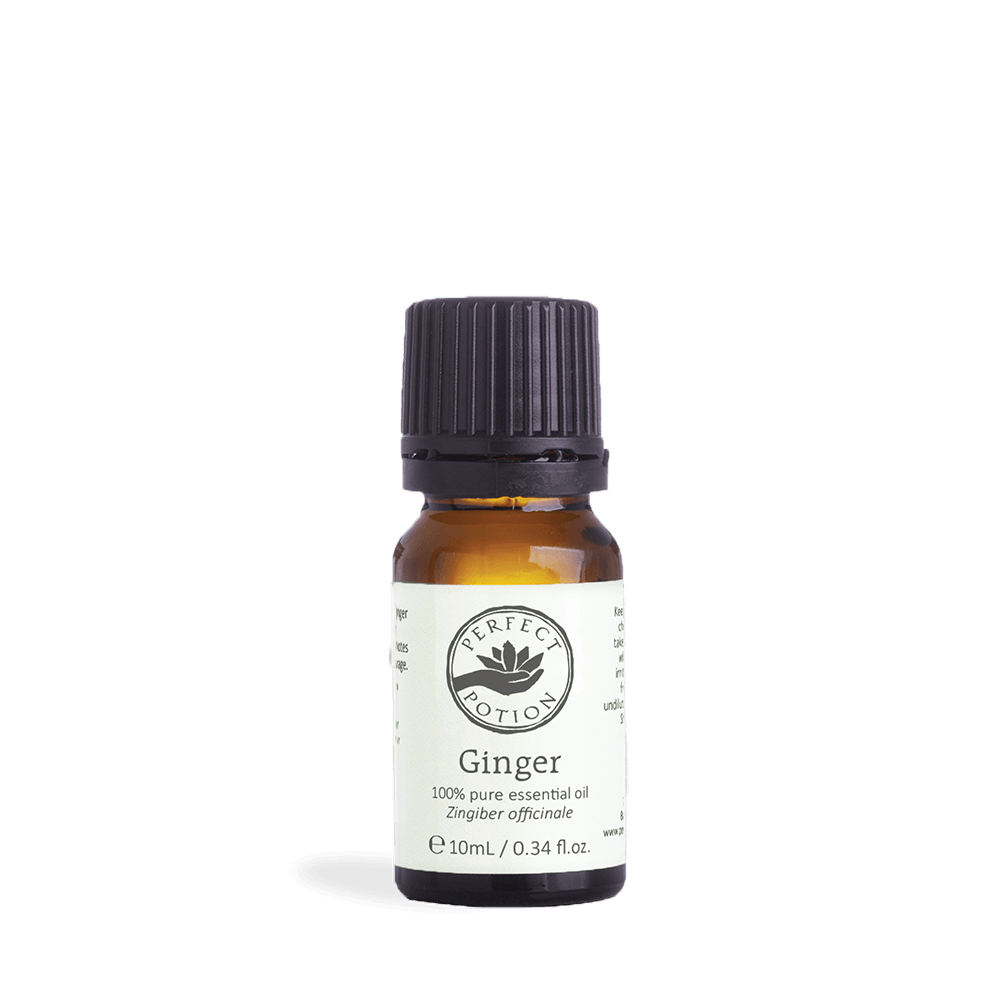 Ginger Pure Essential Oil
In stock & ready to ship
The spicy of ginger oil is warming and invigorating. It promotes confidence and courage.
100% Vegan
Palm Oil Free
Cruelty Free
Australian Made
Recyclable Packaging
Sustainably Sourced
Botanical name: Zingiber officinale
Country of Origin: India
Method of Extraction: Steam Distillation
Aroma Profile: A pale-yellow oil with a warm, woody and spicy aroma.
Uses: Ginger is traditionally used to support digestion. May be used in a massage oil for alleviating muscular aches and pain of a cold type.
Subtle: Ginger promotes courage and strength and is recommended for conditions associated with loss of motivation, will or inner strength.
Chakra: Solar plexus chakra
Skin care: Not commonly used in skincare.

Cautions: Non-toxic, non-irritant and non-sensitising. There are no contraindications.
The typical chemical composition of ginger oil is a-pinene (trace-0.5%), camphene (0.1-2.1%), b-pinene (trace-2.0%), 1,8-cineole (4.1-11.2%), linalool (0.8-2.7%), borneol (0.5-2.2%), -terpineol (0.4-2.4%), nerol (0.1-2.8%), neral (8.1-27.4).
Add 5-7 drops to your Perfect Potion diffuser, or add 5 drops to every 10ml of pure vegetable oil to use as a massage oil.
Free Australian Shipping
We provide free shipping on all Australian orders over $50
$10 flat-rate shipping for orders under $50
$15 express shipping available on *most orders
International Shipping
Additional charges may apply for shipping this product outside Australia.