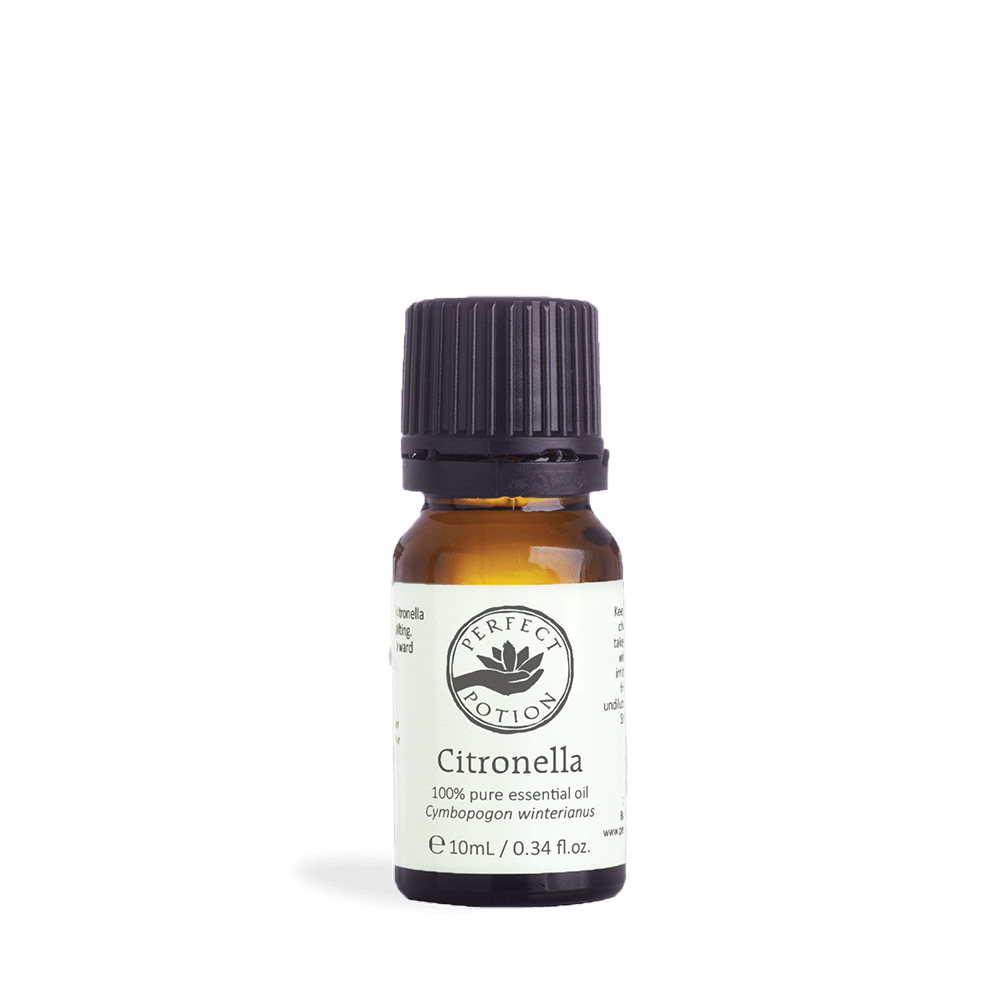 Citronella Pure Essential Oil
In stock & ready to ship
The refreshing scent of citronella is uplifting and invigorating and has traditionally been used to ward off insects.
100% Vegan
Palm Oil Free
Cruelty Free
Australian Made
Recyclable Packaging
Sustainably Sourced
Botanical name: Cymbopogon nardus
Country of Origin: Indonesia
Method of Extraction: Steam Distillation
Aroma Profile: A yellow to brownish-yellow liquid with a distinctive warm-woody and yet fresh, grassy odour.
Uses: The fresh, sweet, citrus scent of citronella oil is refreshing and uplifting. Traditionally used to ward off insects.
Subtle: Citronella oil promotes emotional and mental renewal.
Chakra: Solar plexus chakra
Skin care: Not commonly used in skincare; however, it is traditionally used as a natural insect repellent when applied topically.

Cautions: Non-toxic, non-irritant and non-sensitising. There are no contraindications.
The typical chemical composition of Citronella oil from Java contains not less than 85% alcohols and 15% aldehydes while the oil from Sri Lanka contains 55-65% acetylizable alcohols (geraniol) and 7-15% total aldehydes (citronellal).
Add 5-7 drops to your Perfect Potion diffuser, or add 5 drops to every 10ml of pure vegetable oil to use as a massage oil.
Free Australian Shipping
We provide free shipping on all Australian orders over $50
$10 flat-rate shipping for orders under $50
$15 express shipping available on *most orders
International Shipping
We calculate live rates for International shipping at the checkout, to give you the best price for your order.
Full details of International Shipping
*due to freight restrictions, not all products can travel by air, and therefore cannot be sent via an express service. We will notify you at the checkout if we offer an express service for your order.