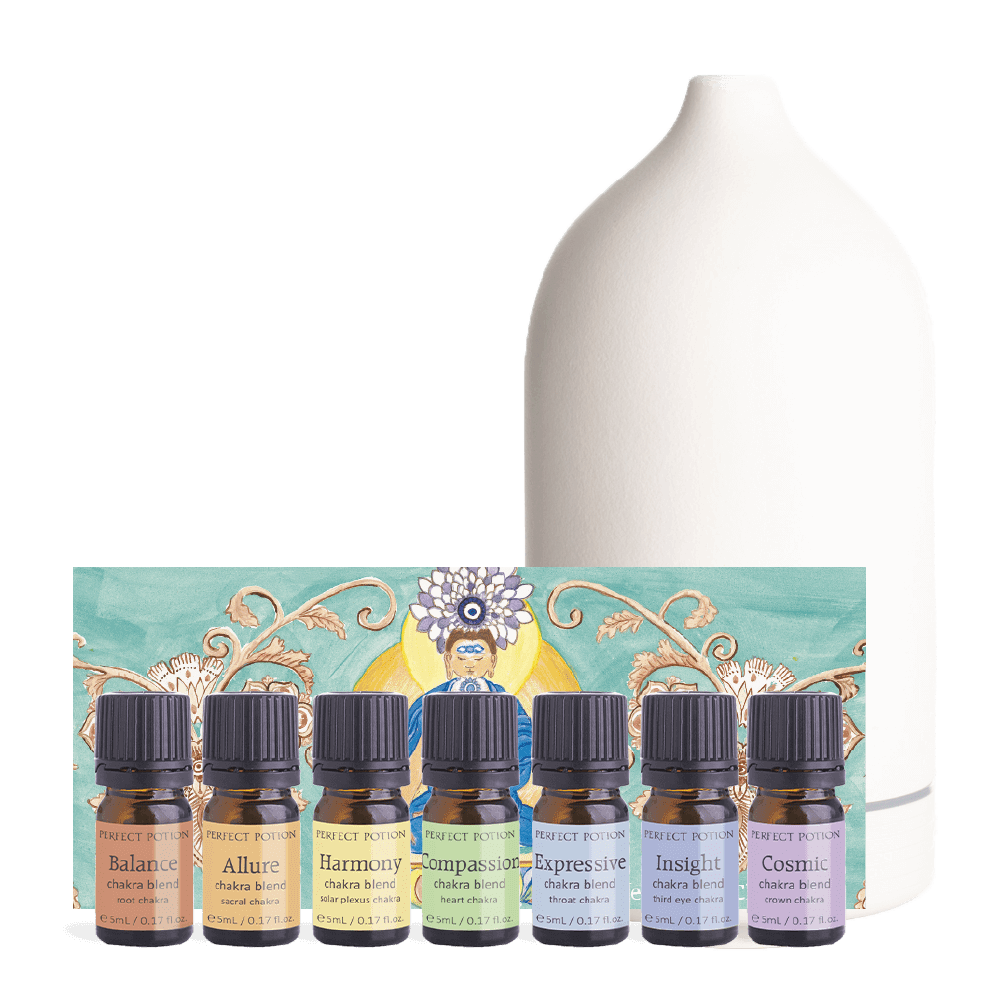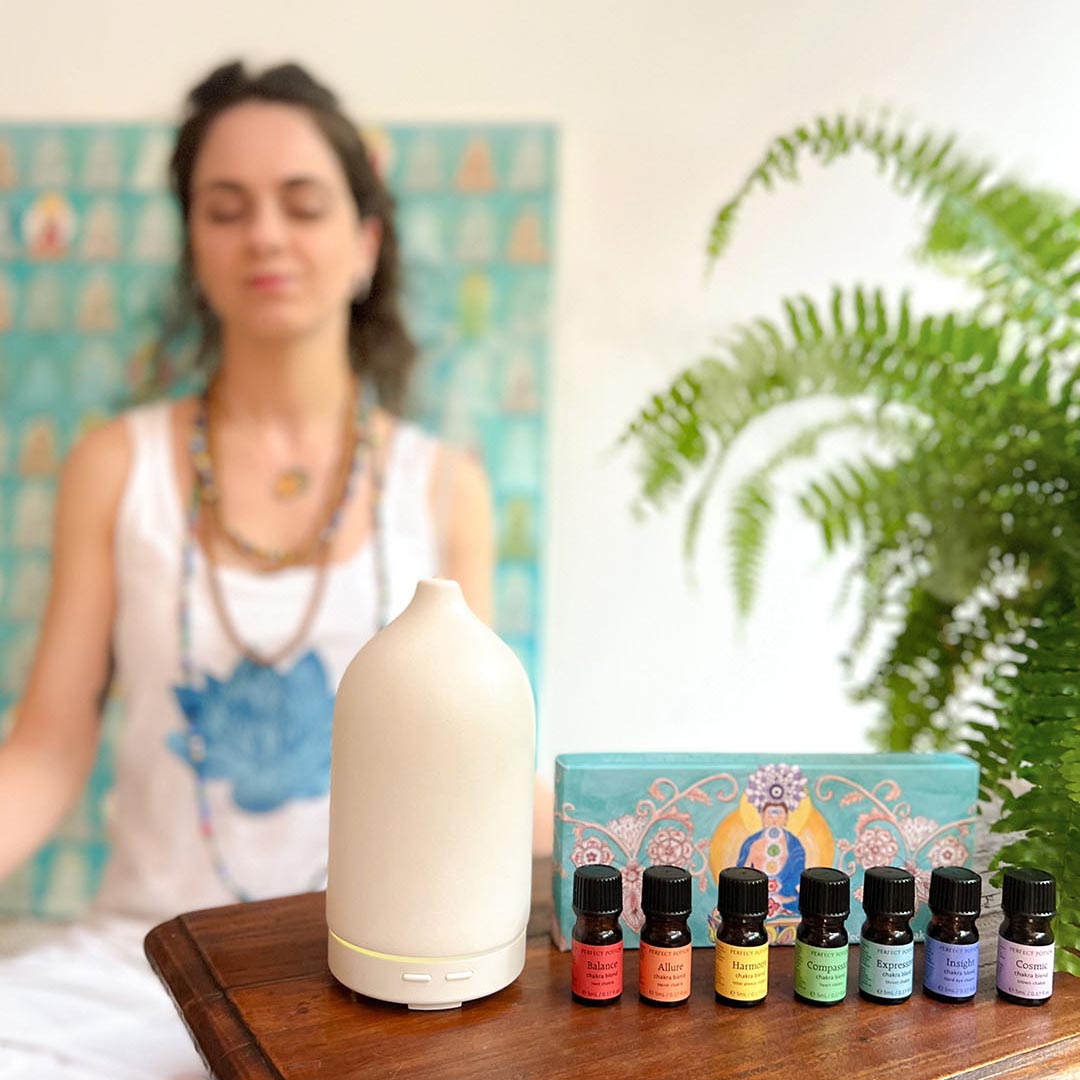 Chakra Balancing Diffuser Gift Set
Gohan Diffuser Colour:
White
In stock & ready to ship
Find balance and harmony each day with this nurturing set of Chakra oils and elegant white Gohan aromatherapy diffuser.
White Gohan diffuser + Chakra Oils kit
100% Vegan
Palm Oil Free
Chakra Essential Oil Blends Kit includes:

Balance Chakra Blend - a synergy of grounding, strengthening essential oils including black pepper, vetiver, sweet orange, patchouli and Atlas cedarwood, with pure lavender for calm.

Allure Chakra Blend - deeply sensual blend featuring jasmine absolute, mandarin, sandalwood, cardamom, ylang ylang and patchouli pure essential oils.

Harmony Chakra Blend - empower and build confidence, with a protective, strengthening blend of vetiver, juniper berry, lemon, frankincense, Roman chamomile and aniseed pure essential oils.

Compassion Chakra Blend - full of pure essential oils to help expand your heart centre, a synergy of lavender, ylang ylang, bergamot, may chang, rose absolute, and neroli pure essential oils.

Expressive Chakra Blend - a calming blend of German chamomile, sandalwood, basil and sweet orange pure essential oils.

Insight Chakra Blend - open your third eye and help you understand spiritual truths, with a synergy of clary sage, fragonia, lavender, rosemary, sage, and bergamot.

Cosmic Chakra Blend - see the divine within and without using an aromatic symphony of lavender, frankincense, East Indian sandalwood and cold pressed lime.
Free Australian Shipping
We provide free shipping on all Australian orders over $50
$10 flat-rate shipping for orders under $50
$15 express shipping available on *most orders
International Shipping
Additional charges may apply for shipping this product outside Australia.