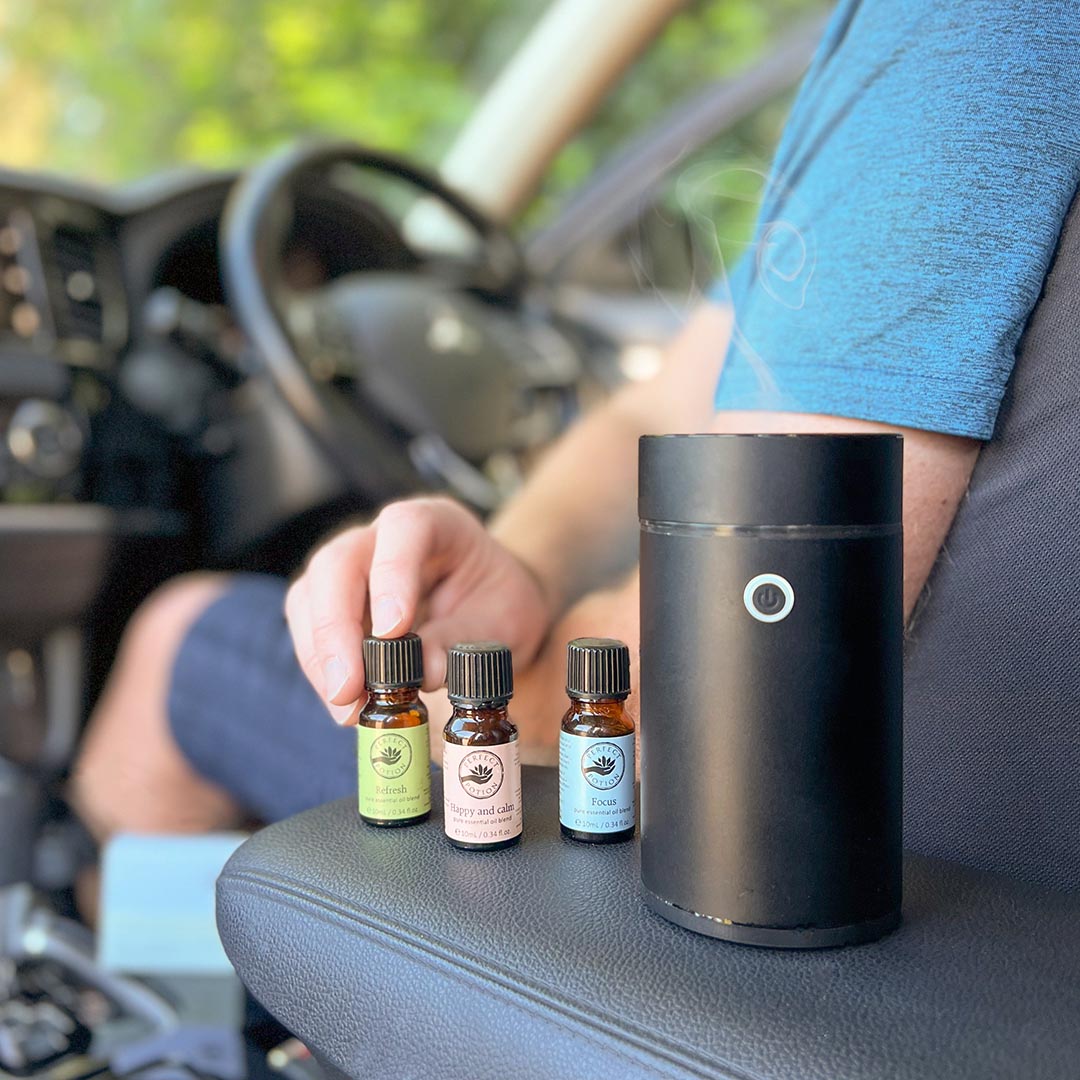 Happy Travels Diffuser Gift Set
In stock & ready to ship
If you are heading off on a road trip, the Happy Travels diffuser set is the perfect companion to support you and your family on your travels.
Happy Road Trip Trio + Car & Office Diffuser 
Happy Road Trip Essential Oil Trio includes:

• Focus Blend 10mL
Harness your concentration, thoughts and aspirations with a clear, sharp mind with the aromas of lemon, rosemary, basil, peppermint and black pepper pure essential oils.

• Happy & Calm Blend 10mL
The smell of cheerful oranges, calming chamomile and relaxing lavender creates a positive and comforting space for little ones.

• Refresh Blend 10mL
Awaken and refresh your senses with the revitalising synergy of lemon, orange, grapefruit and lime pure essential oils.

Free Australian Shipping
We provide free shipping on all Australian orders over $50
$10 flat-rate shipping for orders under $50
$15 express shipping available on *most orders
International Shipping
Additional charges may apply for shipping this product outside Australia.