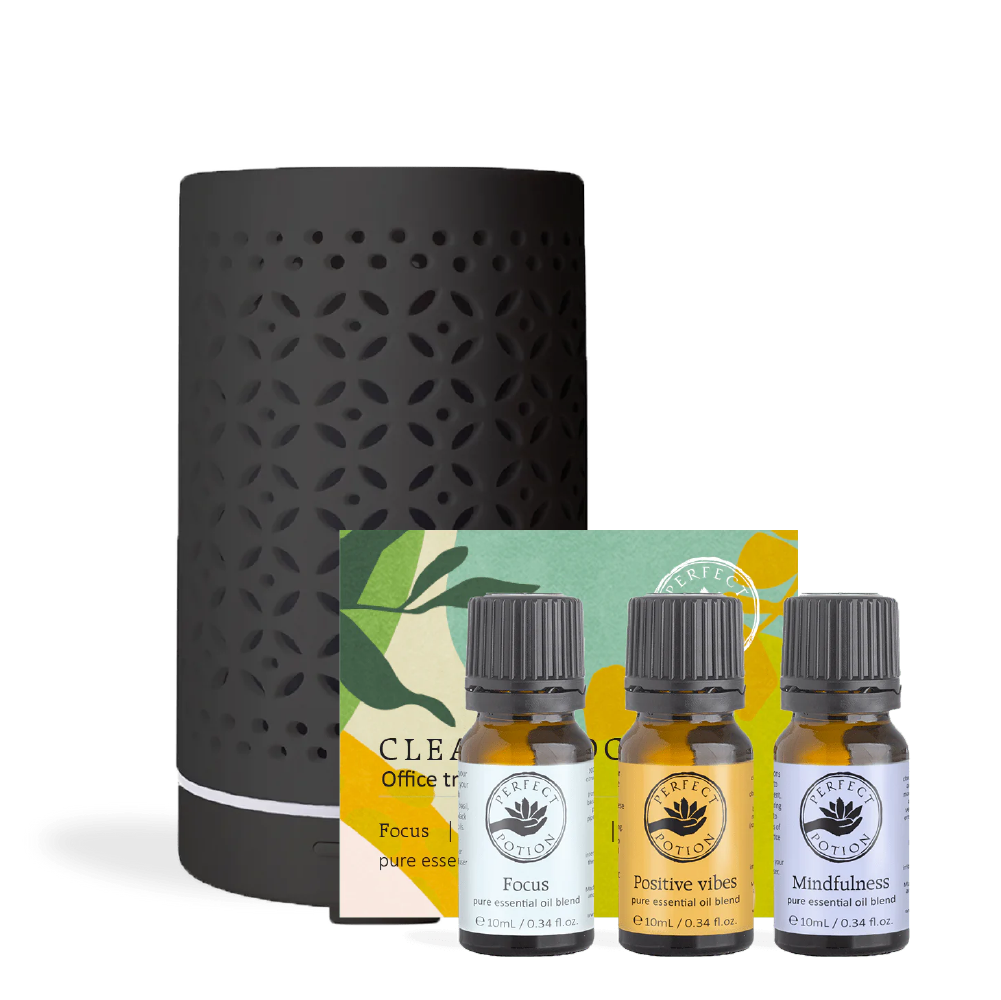 Home Office Diffuser Gift Set
In stock & ready to ship
Enjoy your day in the office as you maintain your focus in a harmonious work space with the Clear & Focused office trio and black Gohan aromatherapy diffuser.

Black Gohan diffuser + Clear & Focused aromatherapy trio

Clear & Focused Office Trio includes:

• Focus Blend
Use Focus Blend when you are studying or at work or when you need to maintain your concentration levels. Allow the refreshing aromas of lemon, rosemary, basil, peppermint and black pepper pure essential oils to bring you back to the present moment and help you focus on what's infront of you.

• Positive Vibes Blend
Feel inspired and energised by the refreshing aromas of sweet orange, mandarin, pink grapefruit, bergamot, lemon myrtle, rosemary and sweet fennel in this uplifting blend.

• Mindfulness Blend
Diffuse this nurturing, grounding blend to enjoy the benefits of mindfulness practice in your life. Honour the present moment with the uplifting and mind-focusing scents of lemon, lavender and Australian sandalwood.


Free Australian Shipping
We provide free shipping on all Australian orders over $50
$10 flat-rate shipping for orders under $50
$15 express shipping available on *most orders
International Shipping
Additional charges may apply for shipping this product outside Australia.